Time for the big one... so without further adieu, here's what I saw as the best of the year.
10. Mutoid Man / Bleeder
Their sophomore release is just under 30m of sheer insanity, as one should come to expect from this powerhouse trio. Given that this is a side project, my only hope is that they keep making records together, otherwise the world will have a very large gap of noise.
9. Leon Bridges / Coming Home
Following in the footsteps of guys like Michael Kiwnuka, Leon Bridges reminded us that soul music is alive and well. This album is a modern take on a throwback sound that gets executed so incredibly well from both a songwriting and performance perspective.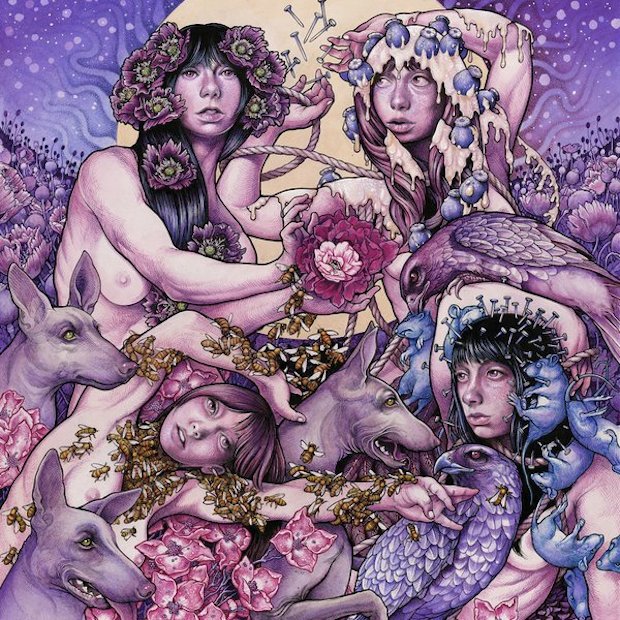 8. Baroness / Purple
I've already sang this band's praises for painstakingly producing this album after a couple of years of struggle and lineup change post a major accident, however, we also need to remind ourselves that
Purple
is an incredible album - loud, deep, dark, and complex, just like we've come to expect from the Baroness sound.
7. Dan Mangan & Blacksmith / Club Meds
I've always been a huge fan of Mangan's fun, acoustic sound, however, this album took a very different, but hugely successful turn. Darker, more intricate layering, greater use of synths, and a harder sound may seem atypical for this acoustic boy from BC, but it fits so damned well.
6. All Them Witches / Dying Surfer Meets His Maker
Though not as heavy and intense as 2013's
Lightning at the Door,
this album was so perfectly crafted. It pulls together some very tight, soulful tracks that seem to creep along the edge of explosion, but contain themselves and such a warm energy inside a perfectly wrapped sonic blanket.
5. Kendrick Lamar / To Pimp a Butterfly
Just wow. While I'll be the first to acknowledge my limited history and expertise with hip hop, I don't think it's at all a stretch to say that this album is actively redefining the genre. A brilliantly written piece that is simultaneously a celebration of life and a harsh wake up call amidst the racially charged environment south of the border, this was Lamar establishing himself as one of the best in the game.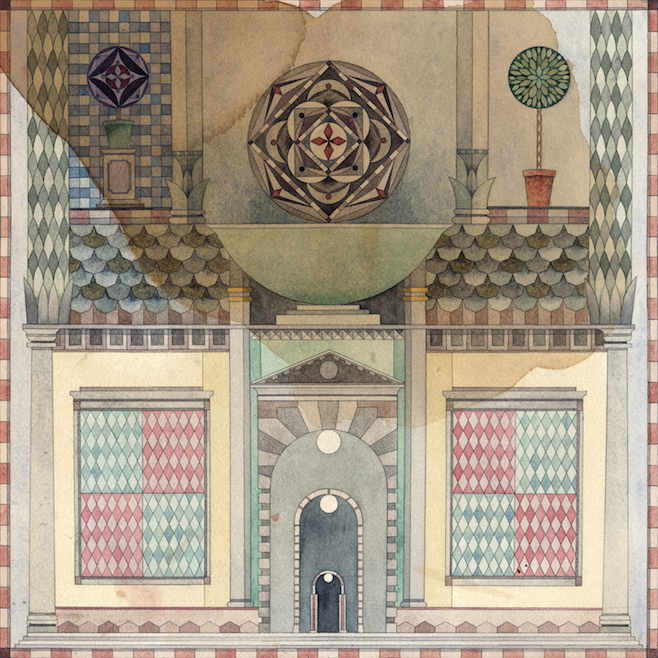 4. Refused / Freedom
Was this album worth the 17 year wait? Shit no... I wish they were making music that entire time, however,
Freedom
was still an exceptional album that managed to both connect to their seminal
Shape of Punk to Come
, evolve into a sound that fit the times, and still push the envelope forward on what heavy music can be.
3. Tricky Woo / The Children Of...
ROCK AND FUCKING ROLL WILL NEVER DIE AS LONG AS TRICKY WOO IS ON MY SPEAKERS.
2. The Arcs / Yours, Dreamily,
Dan Auerbach just seems to have my number and know how to make music I like. Needing a bit of a departure from the Black Keys, The Arcs seemed to have been the perfect outlet that still sounds very much like Auerbach's signature Akron sound, but also highlights how he's grown as a musician and his ability to write in multiple genres with different feels, lyrical explorations, and with a whole new cast of villains.
1. Alabama Shakes / Sound & Color
I was a fan of the Shakes when Boys & Girls was first released, for their signature bluesy, doo-wap sound. However, if you would have tried to tell me that their 2015 release would sound like whatever
Sound & Color
is... I don't think myself or anyone would have totally believed you. This band didn't so much evolve as they did completely metamorphisize and emerge to write one of the most diverse, complex, catchy, heartfelt and intense albums I've heard in ages. This is a rock album, and for 2015, this is the album that is helping to define what rock is and will become.